Beam system is active infrared detector. It is consist of transmitter terminal, receive terminal, Optical lens, LED indicator for light intensity etc. The system works as invisible light wall. When someone is entering into the light wall, it blocked the beams. Then the detector triggers alarm for warning and notice. The beam system keeps working 24 hours.
To avoid false alarm of blocking by falling leaves, flying bird or small animals, the blocking time should be set not too short. But to ensure no missing alarm of quick passing theft, the blocking time should be set not too long. So, the blocking time or named sensitivity should be set accurately according to the environment. Factories may make the sensitivity adjustable at set value.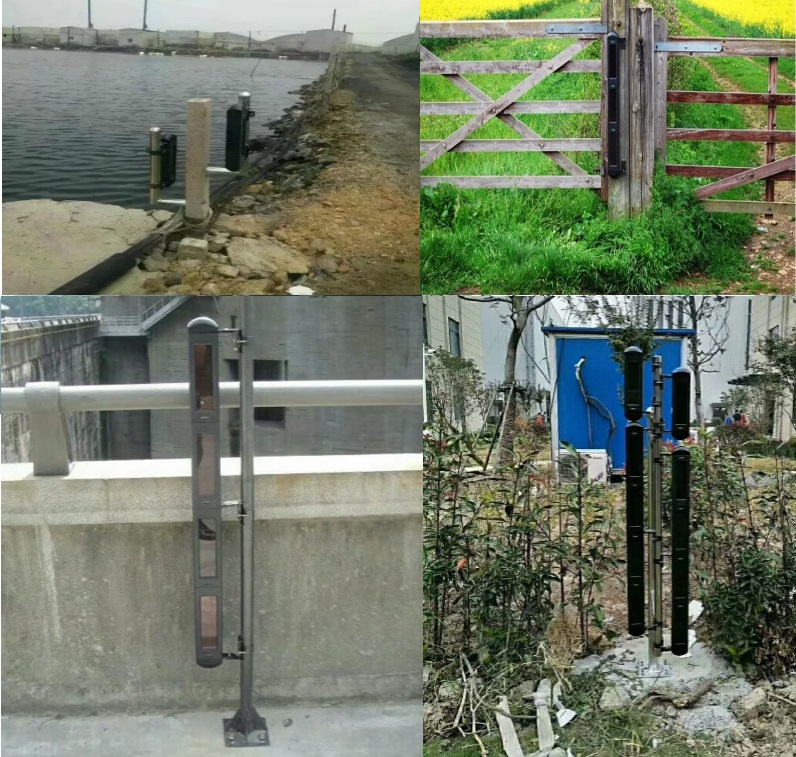 There are three types beams system. They are infrared beams, infrared grating, and infrared light wall.
They are applied at different situation.
Infrared beam is installed on wall or fence. It has 3 Infrared light
wall beams
or 4 beam, 6 beams and length is short compared with other two types. So, it should be installed over the wall or fence or with bracket and pole to get enough protection height. But it has maximum 100 meters detection length.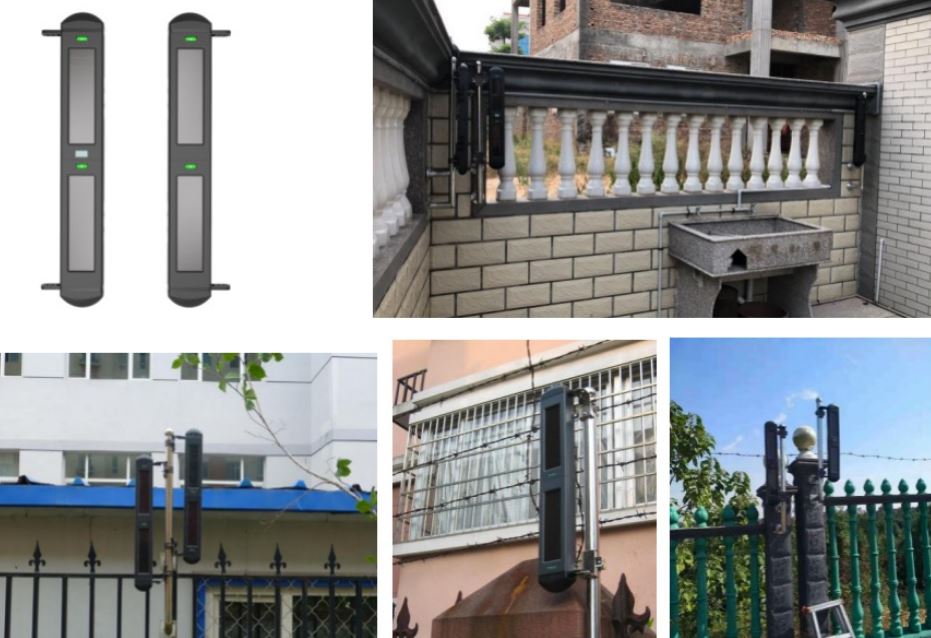 Infrared grating is used for windows, balcony or gate. It has 4 beams or 8 beams and with 620 mm to 1200 mm. The detection distance is 10 meters only. It is the second defense line to block theft outside the home. Before the window is broken, the intrusion will be detected and alarm sent. If you installed solar power siren strobe outside, it will trigger light and sound alarm immediately.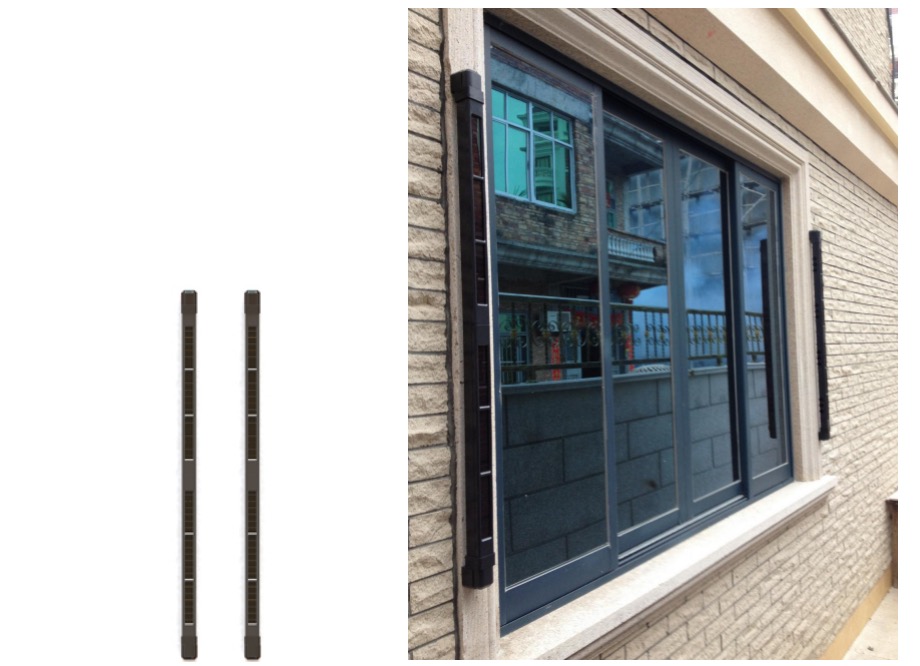 Infrared light wall is used for fixing on ground and can have lamp on cover. It is used for garden security, lawn lamp with alarm, courtyard security. The Solar LED will light on at night and light off automatically at day time. LED lamp can continue light on for 10 days at cloudy or rainy days without charging. At the same time, the intruder detector will not be affected with enough power.
How to install the lamp infrared light wall on garden?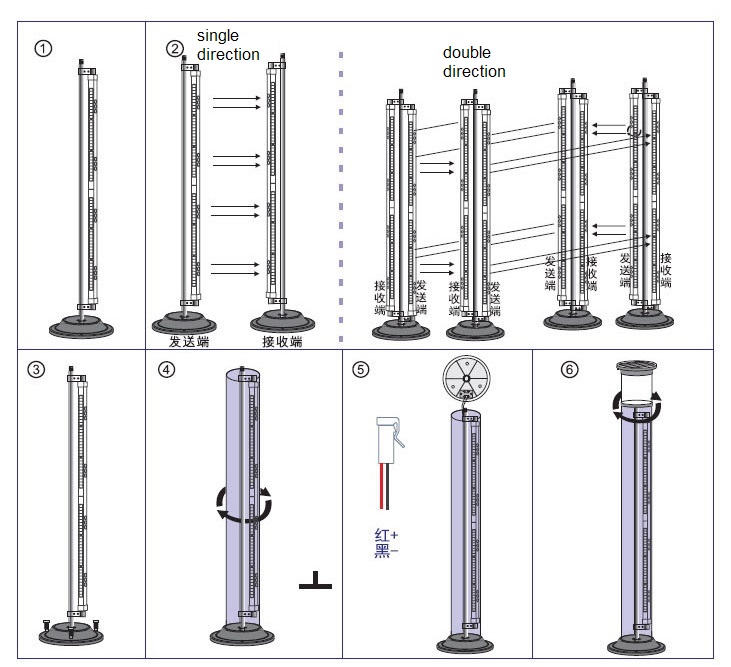 1.Screw the bracket with the fence to the retainer.The bracket has one end of the connecting wire up.
2.Adjust the direction of the fence to the right angle so that the sender and receiver are aligned.
3.Fix the retainer to the ground with screws.
4.Fix the PC tube on the fixing pin so that the PC tube is in an upright position.
5.Connect the red and black lead connector of the fence to the socket at the bottom of the LED lamp cap, making sure the positive and negative terminals are correct.
6.Turn the LED cap counterclockwise 2-3 times and put it on the PC tube.Turn the metal frame under the LED lamp holder.Tighten by turning clockwise so that the LED lamp head is in an upright position.